Gradient #6 (3pcs)
£

66.00 Sold Out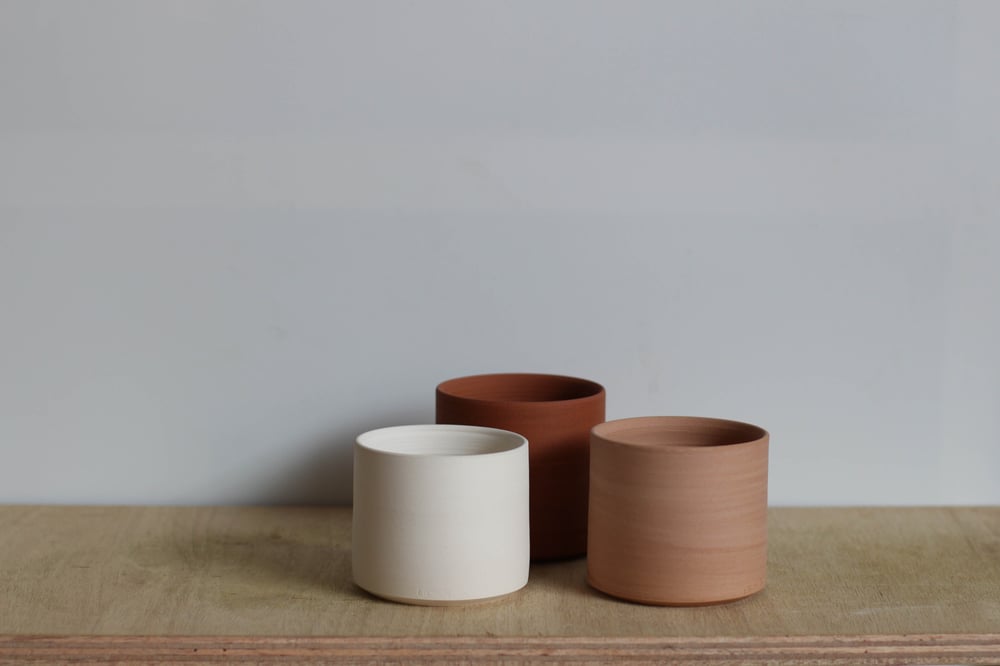 3 unglazed vessels from the Gradient Collection (2019) hand thrown mixing white stoneware clay with terracotta at different percentages. Each one is individually stamped with firing temperature and percentage of terracotta and my maker's mark at the bottom.
H. 9 x Ø. 9 cm approx.
Gradient is a collection of 100 small vessels thrown freely with 500gr of clay each. An increment of 2% of terracotta was added to 50 balls of 1 kilo white stoneware in order to get 50 different kilo balls, each one with, 2%,4%,6%,8%..... until 100% of terracotta. Each ball was split in 2 with the intention of getting 100 balls of 500gr that were then thrown freely to create a cylinder with no specific measurements.
Half of the resulting cylinders, 1 of each different percentage, were fired to stoneware temperature, the other half were fired to earthenware temperature. The result is a gradient of earthy tones that start melting and bubbling and creating a gradient of textures as the different clays behave at different temperatures and start revealing the boundaries between high and low firing.
Share