Make your own planter
£

68.00 Sold Out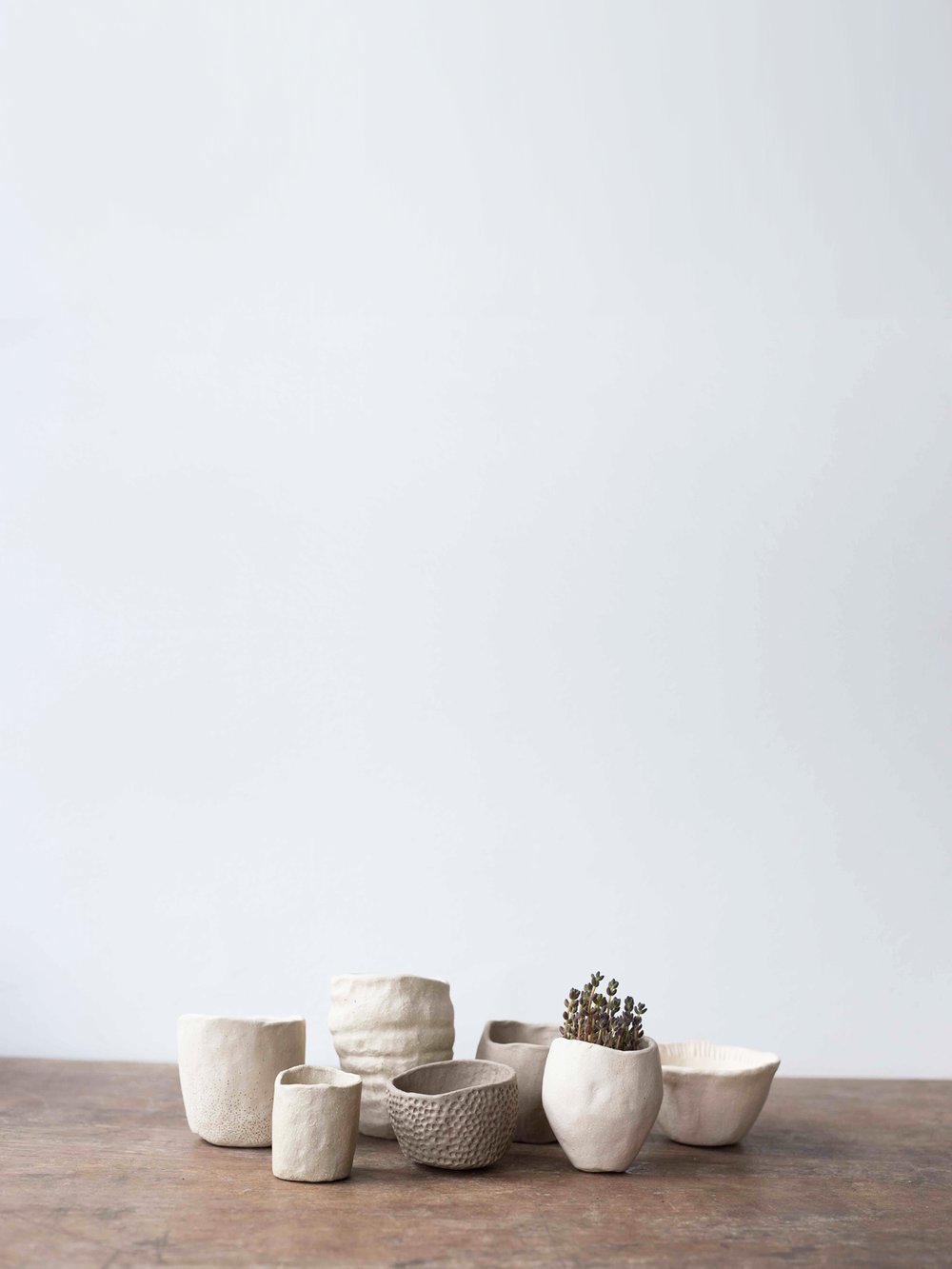 Join me for a meditative clay pinching session surrounded by the beautiful setting of Botany Shop.
Make your own collection of 2-3 pinched naked clay planters, AR ceramics + Botany style. Learn the basics of clay through the ancient technique of pot pinching.
I will carefully prepare my own favourite texturised stoneware mixes for you to create your own pieces. After the session, I'll fire all the pieces in my studio, once out of the kiln they will be returned to Botany Shop for you to collect in around 2 weeks time. (Alternatively, your pieces can be shipped to your desired location once ready at an extra cost of £8, please email Botany Shop to arrange this at info@botanyshop.co.uk).
Feel free to bring along any personal stamp to imprint on your planter or any item you'd like to use to create some interesting texture/pattern on the clay.
Working with clay can be messy, bringing an apron or work clothes is recommended. No long nails please, they always get on the way.
Refreshments, tools and all materials will be provided.
Please make sure you'll be able to attend as these tickets are non refundable.
Date:
Sunday 6th May 10am - 12.00pm
Address:
BOTANY
5 Chatsworth Rd
London
E5 0LH
Share