Preorder Stacking Candleholder
£

22.00 Sold Out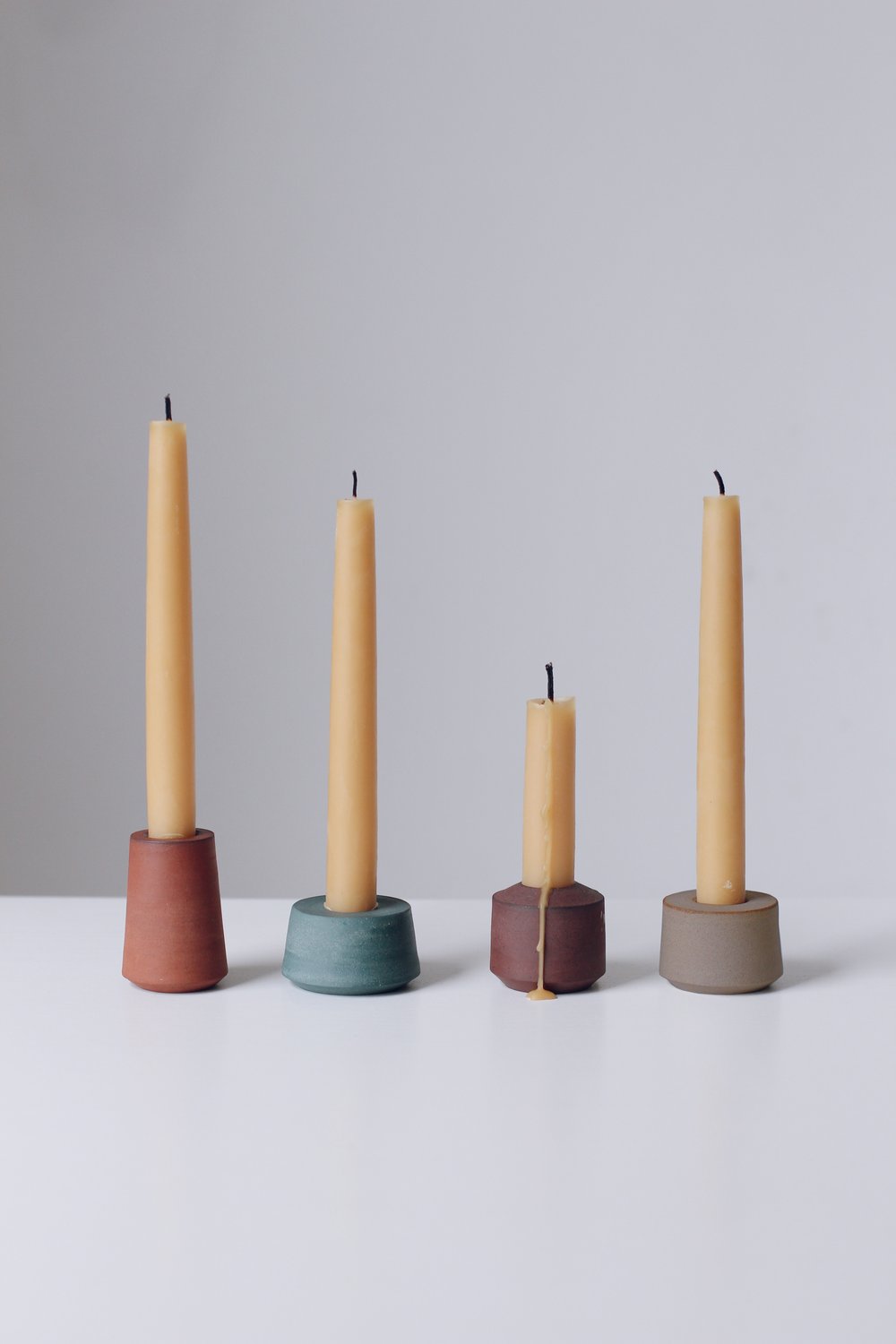 Expect these to arrive by end of January 2021. Only 40 available and preorder closes tonight.
Choose your desired shade from drop down menu. Scroll down for picture reference.
The shape you'll get will be a surprise. It will be fun and part of the exciting anticipation.
On the main image this is the order for the shades starting from the left:
terracotta, teal, wine and nude. Scroll down for more details on each shade and for the flecked one not pictured here. Wine shade is not picture in detail but is a very beautiful shade too.
Hand thrown using stoneware and terracotta. Finished with transparent glaze on the inside. Mix and match is encouraged. Get a couple to make it more fun.
These playful solid clay objects can be stacked to create a different candleholder every time you sit at your table. Stack them, or just use them individually. Up to you.
Please note price is per individual component.
Collect them over time.
Have fun.
Use a green dish scourer and plenty of hot soapy water to clean them once in a while.
*Never leave a lit candle unattended!
Fits Ø 2 - 2.5 cm candles.
Share